Common for all non-clinical studies and clinical studies is the collection of biological samples such as urine, plasma, tissues, RNA, DNA, and cells. These clinical samples need to be stored under well-defined and secure conditions to generate information and knowledge from these materials at later stages. But not only storage conditions need to be well controlled, of equal importance is the handling of the sample when performing for example a visual inspection of samples at reception or cherry picking of samples for dispatch. Further, the conditions at shipment to and from the biorepository are critical from sample integrity and a quality point of view.
ClinStorage has gained substantial expertise over the years, in handling, storage, and distribution of biological samples in the temperature range of -190°C to room temperature (RT). We have qualified procedures of handling samples in cool chains at ultralow temperature such as < -150° and at dry ice conditions. We have extensive experience of shipments in dry shippers at temperature below -150°C. We know the best conditions for these shipments and the preparation, loading and handing over dry shippers to the courier.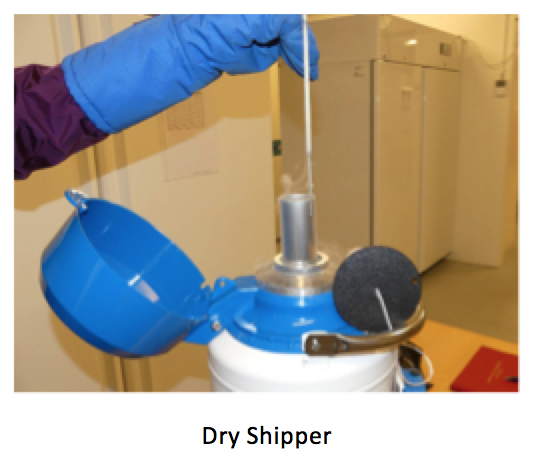 All storage equipment/chambers are qualified and maintained according to good manufacturing practise (GMP) and are also power backed up by ClinStorage's own diesel generator. To ascertain safe operations, all storage conditions have redundant storage capacity making it possible to move samples to the proper storage condition in the unlikely event of equipment breakdown.
We have established partners for shipments fulfilling the requirements set by GMP and good distribution practise (GDP).
ClinStorage is your partner for storage of biological samples giving you complete confidence in the ownership of your samples, versus storage in public biorepositories. Samples from clinical studies conducted in Sweden may also have restrictions cross-border transportation. We can assist you in setting up your local biobank and guide you through the regulatory space. ClinStorage offer a complete service package for storage and distribution also including dispensing and aliquoting of biological samples, tailormade to your needs and requirements.
Please visit clinstorage.se for more information and contact details.